Reward the most engaged class at your school!
Which class was the most engaged during Life Education Queensland's visit? Reward them with a certificate to recognise their excellent behaviour and desire to learn.
At the end of Life Education Queensland's visit at your school, ask your educator which class they felt were most engaged with the session and/or the topics they were discussing.
This class can be recognised with our 'Most Engaged Class' certificate at your next assembly for their exemplary behaviour and love of learning.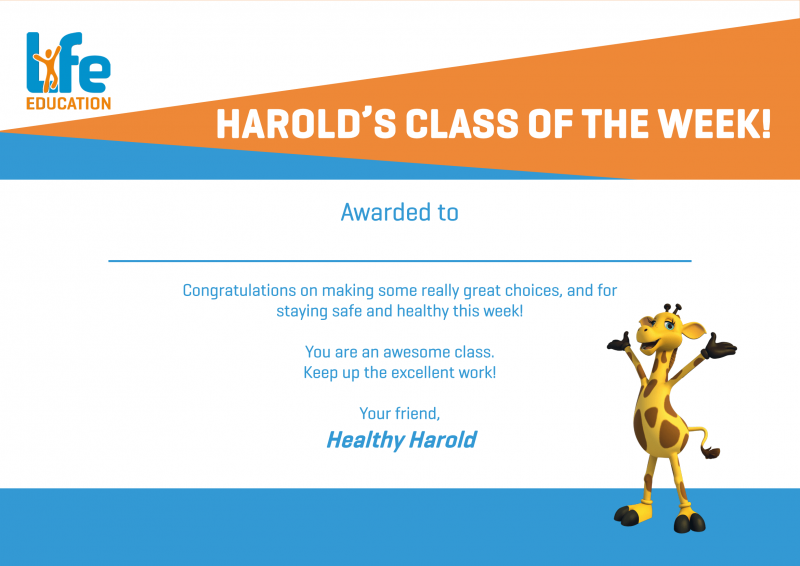 At Life Education Queensland, we are passionate about empowering students with the skills and knowledge they need to grow up healthy and safe from harm. Our educators find it incredibly rewarding to engage with students about issues that can impact their health and safety now and in the future.