Last minute information for your team.
We want your visit from Life Education Queensland to go as smoothly as possible. Here are some handy reminders and information for your staff and teachers ahead of our visit that will help you get the most out of the experience.
Mobile Learning Centre – Visit Logistics
The Life Education Queensland mobile learning centres require either a 15-amp through a dental site or 10-amp outlets on 2 separate circuits (to avoid tripping the electricity supply).
The van will be delivered to your school either via our towing company, or by our educator (if your school is in an area serviced by our fifth-wheeler van). The date, time and coordination of the arrival of the van will be discussed with you during the pre-visit session with your educator. To support the delivery of the van, we request a map of the school grounds that we may provide to our towing supplier. Should you have any concerns, please contact your educator, or call our Schools Liaison Officer on (07) 5572 0166. Please make sure to advise your grounds-person or janitor of the van requirements to ensure a smooth arrival and set-up.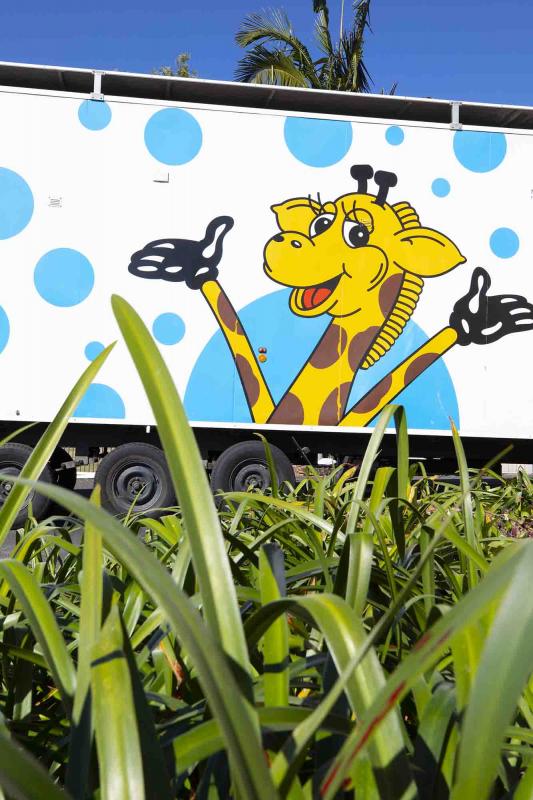 Last minute reminders for teachers
Please make sure all students have been to the toilet prior to the start of your session.
If a student has expressed anxiety about visiting the van, please make sure the educator is aware ahead of time, so they may organise a private tour prior to the session if time permits.
It is a requirement that the classroom teacher be present in the van with their class for the duration of the session.
Teacher enthusiasm and participation in the session is important. Our educator may actively seek input from the class teacher during activities and discussions. The class teacher is encouraged to engage in the conversations and share some of their ideas.
Remember that whilst you may have visited the Life Education van, or even attended this module before, this is the first time for your students to experience this module.
Students only need to bring their enthusiasm and a willingness to share their thoughts and ideas to the session.