Empowering children with the tools to build resilience, tackle bullying and navigate friendship issues helps build strong mental health. That's why Life Ed developed the new wellbeing and resilience program – Harold's Kind Classrooms.   
The five-week teacher led program is designed to complement a school's personal, social and community health program in a Year 3 and 4 classroom setting.
Students are encouraged to understand and reflect on key themes:    
empathy

 

compassion

 

gratitude

 

collaboration 

 

and self-awareness. 

 

 
The program's weekly sessions are delivered in-classroom by the classroom teacher with lessons and activities designed to integrate with a school's established Health and Wellbeing practices.   
Ripple Effect of Kindness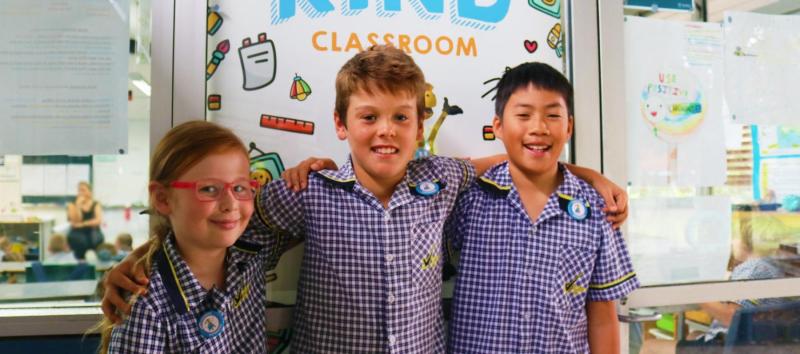 Life Ed Queensland Chief Operating Officer Sharon Lansley, who led development of Harold's Kind Classrooms, says the program's experiential activities make the learning fun and engaging, but also impactful.
"In one class exercise, Connecting with Kindness, students investigate how small acts of kindness can create a positive change in the classroom, at home and in the wider community," Ms Lansley explains.
"To illustrate, the teacher presents a bowl of water and invites each student to take a turn dropping an object into the water. Students see how one item – whether it's a paperclip or pebble – creates ripples that make a visible impact. Just like the ripples in the water, one act of kindness can pass from one person to the next. "
Activity Strength Chain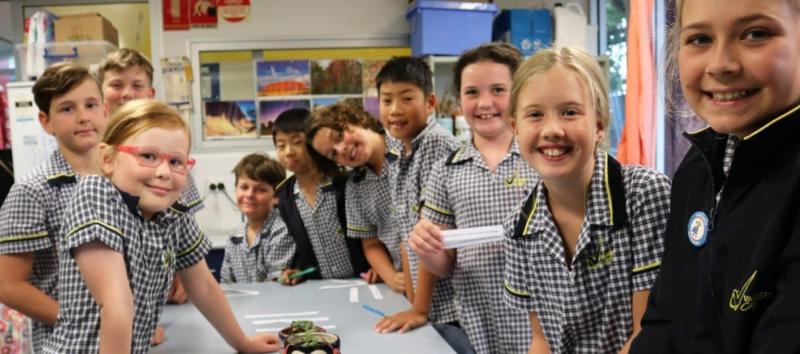 For another class exercise, students individually identify five personal strengths by writing positive affirmations such as:  
I am helpful at home  
I can work or play with others kindly  
I am a good listener  
I use kind words to express my feelings  
I speak positively about myself  
I can forgive others and myself  
I like to help others.     
These statements are collected by students and folded to form a chain.  
As a class, students come together in a circle and link their chains together to form one large chain. It's a powerful visual representation which allows students to see their strengths coming together. It helps young people understand that we are all linked and how kindness is demonstrated when we work collaboratively to join with others.  
Kindness Pledge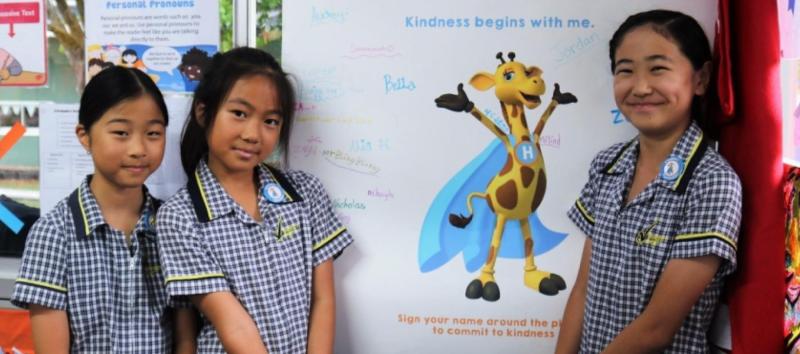 Along with weekly lessons, the program reinforces positive daily routines which aim to bring about a behavioural and cultural shift towards kindness. These routines are centred around a kindness pledge activity. At the start of the program, students sign their name around the pledge poster, committing to being a member of Harold's Kind Classrooms. Each day, students read out the kindness pledge, reinforcing the important messages alongside their peers.   
Teacher feedback
Aligned with the Australian National Curriculum version 9.0, HPE and Student Learning and Wellbeing Framework for years 3 and 4, Harold's Kind Classrooms has drawn excellent feedback from schools who have piloted the program.  
"Harold's Kind Classrooms' will further enhance the offering to primary schools, as it focuses on increasing social and emotional literacy and awareness, by strengthening students' ability to develop and demonstrate key attributes associated with kindness." _Marita Frazer, Wellbeing Coordinator, Varsity College Primary School, Gold Coast  
Melanie McQueen, the Specialist Health Teacher at Serviceton South State School noticed positive change in the students' interactions and behaviours thanks to the program, explaining that 'students really engaged with the kindness journals and enjoyed wearing the badges.' She says she will continue to implement components of HKC in the classroom, including 'discussion about being kind and how to do this and stronger focus on kindness to self.'  
Harold's online shop
Harold's Kind Classrooms grew a bigger presence this year, thanks to the May launch of the Life Ed Queensland online shop. HKC underpinned the launch of this ecommerce platform, offering lesson plans, classroom activities and student resources for purchase. An extension of the Life Ed Queensland website, the online shop has the capacity to offer a variety of products as we continue to expand.