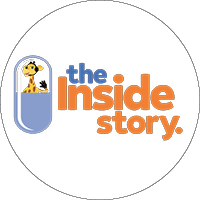 The Inside Story, set in a Kid's TV News program, sees a team of young innovative scientists that shrink Harold and place him inside a tiny capsule. The class will be travelling through the body of, Max Questions, and get the 'inside story' from Harold himself.
They learn the functions of various body parts and the actions required to keep these systems working well as well as:
factors that influence the function of body systems such as exercise and food consumed
the function of vital organs (heart, lungs, brain, kidneys)
understanding how culture and community influence our food choices
safe practises when administering medicines and how to use them safely
Focusing on how positive lifestyle choices help to maintain internal body systems, students identify and practice strategies to resist pressure from others to maintain personal safety.
Learning outcomes include:
Understanding that physical health and wellbeing are interrelated
Understanding the function and components of body systems including respiratory, circulatory, nervous and skeletal
Identifying the factors that influence the function of body systems such as nutrition, exercise and medicines
Understanding the impact food choices have on health and energy levels
Identifying and practice strategies for healthy eating and physical activity