Access the Life Education Hub now!
Access 13 great lessons and a suite of resources!
With 13 interactive Life Education lessons, a suite of educational resources and tips, and a series of parent podcasts, the Life Education Hub is an important resource to support  teachers, children, and their parents.
Coping with stress and anxiety, overcoming isolation from friends and family, staying healthy and active, communicating respectfully and openly, as well as being safe online, are just some of the topics now available via the Life Education Hub.
My Body Matters - Prep & Grade 1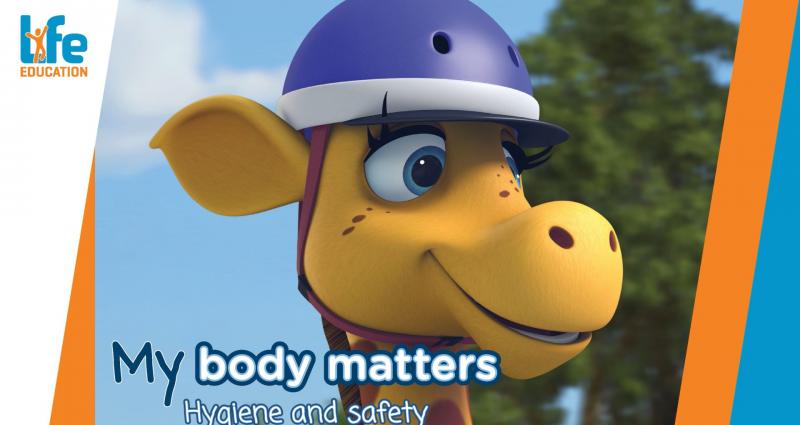 Join Healthy Harold to discover the importance of personal hygiene, healthy food choices, physical activity and ways to stay safe.
Harold and his friends want to look their best for photo day at school, but discover that things don't always go to plan. This module focuses on things children can do to keep themselves healthy including:
The importance of personal hygiene
Choosing foods for a healthy balanced diet
Benefits of physical activity and sleep
Ways to keep safe at home, school and in the community
Growing Good Friends - Grades 1 & 2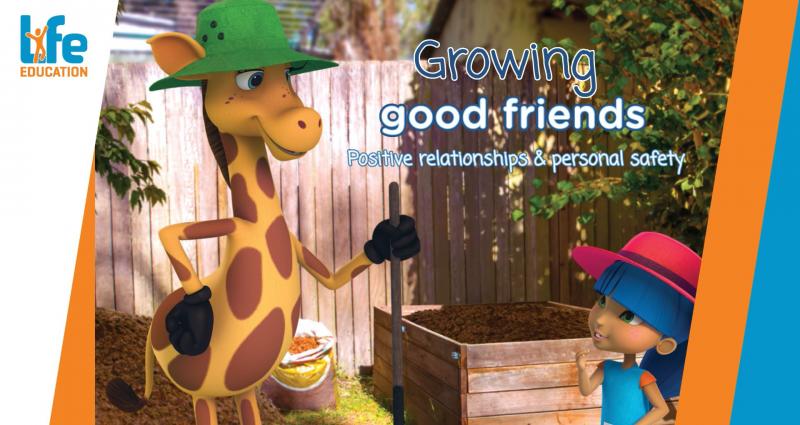 Healthy Harold and his friends teach us the importance of friendship, how our words & actions can make a difference to others, & how nutritious food helps to keep our body healthy.
Harold battles to figure out what to give his grandma for her birthday, until his friends Boots and Red, step in and offer some good ideas. This animated story takes us to familiar surroundings where students can:
explore what health messages mean
identify safety signs
recognise how physical activity and nutrition contribute to a healthy lifestyle
explore how positive relationships benefit our health and wellbeing
bCyberwise - Grades 2 to 4
This module focuses on cybersafety, cyber ethics and building positive relationships with friends online and offline. The students explore a range of issues such as password security, risks of sharing personal information, how to communicate respectfully both online and offline, and strategies to handle bullying including cyberbullying as well as:
responsible and respectful behaviour when using communication technology
skills for building positive relationships with friends
keeping personal information safe online
strategies to deal with bullying and cyberbullying
exploring the role of bystanders
All Systems Go! Grades 3 & 4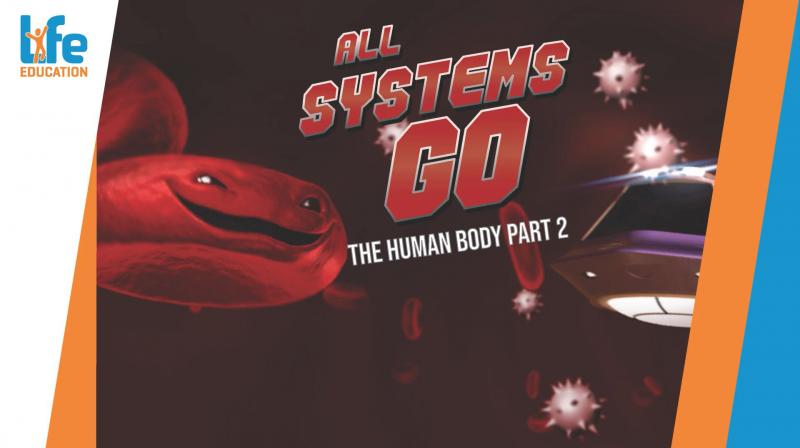 Join the Captain and his team on a fantastic journey in a spaceship through the human body. Discover how vital organs function, the dangers of second-hand smoke, and the factors and choices that influence the way the body works.
Inside a futuristic machine 'The Venture', the Captain and his crew take the class on a tour of the human body. Travelling through the blood, the class explores and discovers how magnificent the human body really is. They learn the functions of various body parts and the actions required to keep these systems working well as well as:
factors that influence the function of body systems such as exercise and drugs
exploring ways to manage peer pressure
the effects of second hand smoke
the function of vital organs (heart, lungs, brain, kidneys)
healthy food choices
Healthy Eats - Grade 5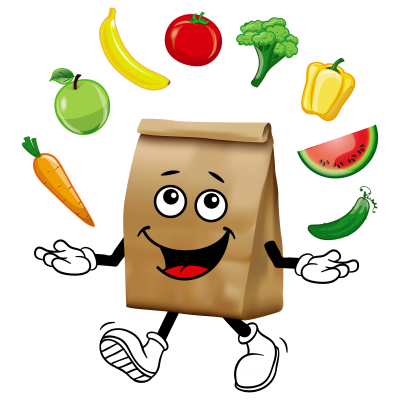 Healthy Eats is an exciting, new program from Life Education Queensland focused on increasing fruit and veg consumption in primary school aged kids. With the help of mascot Frankie Fresh, students
explore different food options to uncover everyday and sometimes food. At the end of the lessons, students will have the opportunity to make their own healthy snack!
Relate Respect Connect - Grades 5 & 6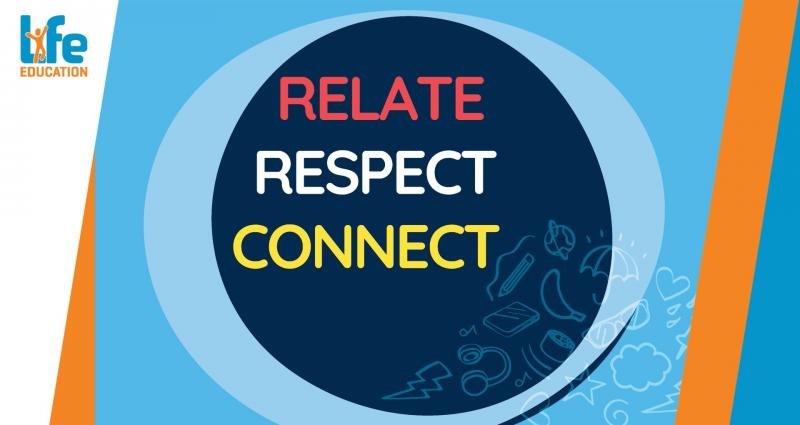 This lesson explores building positive, safe and respectful relationships – both online and offline, and strategies to respond to unsafe situations.
One of our Life Education Modules, Relate Respect Connect is a unique, contemporary learning experience that explores building positive, safe and respectful relationships.
Continuing our proud tradition of empowering children and young people to make safe and healthier choices through education, Relate Respect Connect equips students with knowledge, skills and strategies to help them develop safe and respectful relationships – face to face and online.