The Honourable Rob Borbidge AO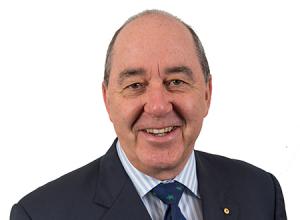 The Honourable Rob Borbidge AO was the 35th Premier of Queensland and served in the State Parliament as Member for Surfers Paradise for more than 20 years.
During this time, he held a number of senior positions including senior ministries, Deputy Leader of the Opposition, Leader of the Opposition and Premier.
Since his resignation from parliament in 2001, he has held a number of Board positions in both private and publicly listed companies
In 2006, Mr Borbidge was appointed an Officer of the Order of Australia and awarded an Honorary Doctorate from Griffith University.
He is currently Chair of the Board of Advice for the Institute for Glycomics at Griffith University; a member of the Council of Griffith University; and a member of the Board of Trustees of the Friends of Griffith University (incorporated in the USA).
Mr Borbidge is Chairman of Life Flight Australia – one of the world's largest not-for-profit aero-medical and rescue providers servicing 75 percent of Queensland's population, with a fleet of 13 helicopters and 3 jets operating from eight bases across the state. He is also Chair of the Legacy Committee for the Gold Coast Commonwealth Games; Chair of Study Gold Coast, a collaborative venture between the region's major universities and education providers and Senior Counsel for Government advisory services group GovStrat.
Mr Borbidge also served on the Independent Distribution Committee for the public appeal for victims of the 2016 Dreamworld tragedy.
Dr Anthony Lynham FRCS Ed.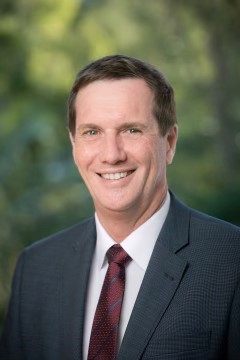 Dr Lynham is a maxillofacial surgeon devoted to reducing harm in our community. He served for many years as part of the trauma team at the Royal Brisbane and Women's Hospital.
He entered politics in 2014 with the specific aim of reducing the harms of domestic violence, alcohol-fuelled violence and bullying. He served as a senior minister in the Palaszczuk Government. He was directly involved in the implementation of specific legislation to tighten alcohol trading hours that reduced alcohol-fuelled violence by 30% statewide.
There is always more to do, more action to take, but he was proud to take a leading role.
The association with Life Ed has been long and productive, as Dr Lynham believes the education of our young in respecting yourself, and therefore respecting others, is the most effective measure we can take.
Associate Professor Lynham is now a clinical director of our nation's leading trauma Institute, the Jamieson Trauma Institute.