Legal and illegal drug education
This module offers a choice of content on legal drugs or legal and illegal drugs. Students explore the decision-making process and improve decision making skills by looking at choices, consequences, responsibility, facts, and influences as well as:
What is a drug and how drugs are classified.
The effects of drugs on the body.
Analysing health messages about drugs in the media.
Messages around non-use – normative data – dispelling myths.
Influences on decision-making – family, peers, media, culture, financial and legal.
Strategies and skills to be safe.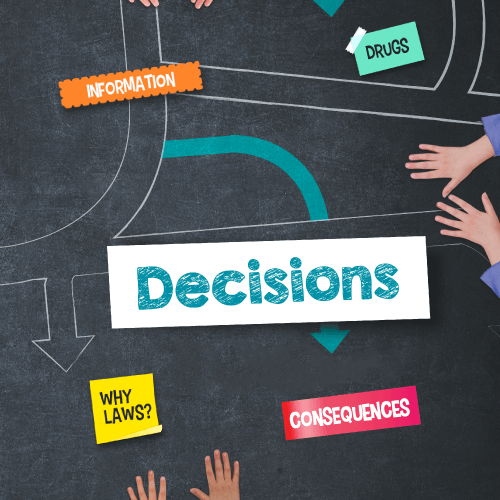 What will students learn?
By recognising their responsibility for the health and safety of themselves and others, students identify strategies to manage unsafe situations and social dilemmas.
Learning outcomes include:
Identifying the physical, social, financial and legal consequences of legal and illegal drug use.
Understanding the factors that influence their health and behaviour including the media and government and community strategies for improved health.
Identifying services and support networks where young people can seek help.
Understanding the laws governing the advertising, sale and use of a variety of legal and illegal drugs.