Join Healthy Harold and his friends Red and Boots
Healthy Harold battles to figure out what to give his grandma for her birthday, until his friends Boots and Red, step in and offer some good ideas. This animated story takes us to familiar surroundings where students can:
Explore what health messages mean.
Identify safety signs.
Recognise how physical activity and nutrition contribute to a healthy lifestyle.
Explore how positive relationships benefit our health and wellbeing.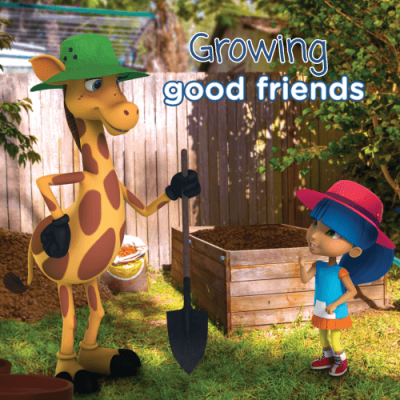 What will students learn?
This module highlights the role that positive relationships plays in their health and wellbeing.
Learning outcomes include:
Identifying ways in which people show care and concern.
The role that positive relationships with friendships and support networks play in health and wellbeing.
Identifying actions that contribute to a healthy lifestyle.
Managing safe and unsafe situations including second-hand smoke, unsafe things to touch and sun and road safety.